Setting up Gmail as an SMTP account for a Provider
Posted by Warren Wiley, Last modified by Sinclair Hughes on 09 January 2020 11:15 AM
Setting up Gmail as an SMTP account for a Provider
To setup Email for a Provider using a Gmail account, go into;
-Setup   -Provider   -Email    (as below).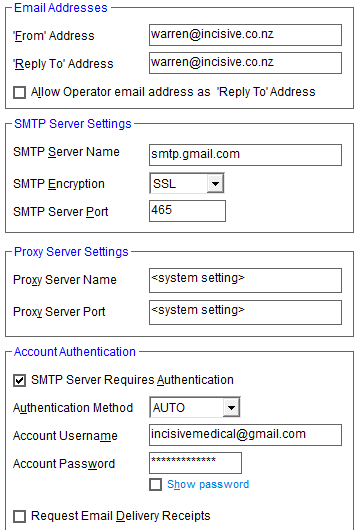 When you try to Test Connection it will fail and the Gmail account will receive a Security alert.
You will need to get the client to login to the Gmail account to do the next steps.
There will be a security alert email in the inbox.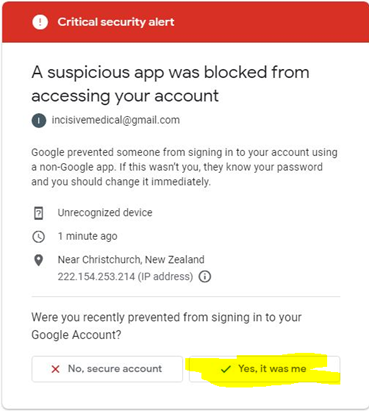 2.   Click on "Yes it was me" and you will go to the Less secure app blocked Click on "Learn more"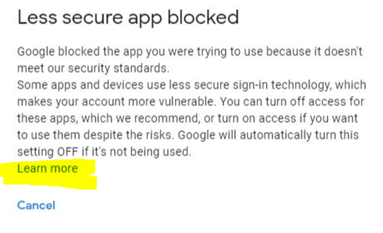 3.    From the Less secure apps page, click on "Less secure app access" link.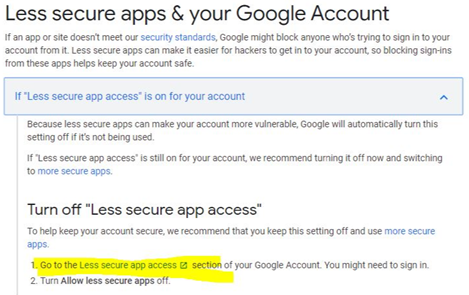 4.   Change the setting to ON.

5.    If you retry Test Connection, it should now allow emails through.
With upcoming security changes by Google, new application connections will not be able to be made after July 2020.
Existing connections will stop after Feb 2021.
---